Or more like Tales from the Dealership.
I was waiting at the car dealership the other day to get my van aligned. I had downed two cups of coffee before the trip (because I am infinitely wise and thought this was a great idea). Apparently, the words "two hour wait" are a magical trigger for my kidneys to go into overdrive because I went from fine to bulging bladder in 2.5 seconds.
But no big deal. The dealership is a magical place. They have free hot chocolate, popcorn, cell charging stations, manicures…
I kid you not. Free manicures. Maybe I'm a country bumpkin, but I ain't seen the likes of that before.
Obviously, a place that has free manicures while you wait for your vehicle to be repaired has public restrooms as well.
I popped my phone out and surfed while I casually glanced around for the public restroom signs.
I slowly realized there are no restrooms. But how can this be?! There are free manicures! They can't possibly not have a restroom!
At this point, normal people would ask a staff member to direct them to the elusive restrooms. But I am not normal. I am a terminal introvert. Talking to people I've never met before is my kryptonite. It's ridiculous, I know. While I've learned to act like an extrovert as I've gotten older, occasionally my introverted ways rise to the top and proclaim dominance.
So, I texted my husband in a panic, and God bless that man, he knew exactly where the restrooms were! I hurried to the restroom while using my best, casually-squeezing-my-legs-together-so-my-bladder-doesn't-burst walk.
I may or may not have had practice.
No one is happier to find a restroom than a woman who's had 4 kids and downed two cups of coffee. I went into that restroom like Elsa and just "let it go". It was glorious!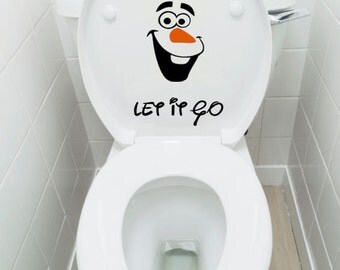 After completing my walk of triumph, I took my seat in the waiting room.
"You're a lifesaver!" I texted my husband.
He replied, "Or at least an underwear saver."